Welcome to our This Week in AI roundup. Our goal with this roundup is provide an overview of the week's most important news, papers, and developments in the AI/ML industry.
This week we have stories about enterprise AI trends, the top 100 AI companies, deep learning papers, and more.
Enterprise AI Trends to Watch in 2021
In 2020, AI companies raised a record $33 billion in equity funding. As commercial AI applications grow in popularity, businesses want to upgrade their data management and IT infrastructure to become "AI-first."
Organizations are looking for best practises for obtaining and storing large amounts of data in various formats, deploying AI models, tracking their success, and designing ethical solutions that comply with new regulations.
We examine the top enterprise AI trends to watch in 2021, key vendors operating in these markets, and corporate innovation in the space in this 63-page study. Below are a few of of the current trends in AI
No-code AI platforms are starting to gain traction
Graph neural nets are starting to find mainstream business application
AIOps, or IT and DevOps automation is gaining momentum
Unstructured data forms are getting more support from analytics vendors
Data governance and explainable AI
Read the full report: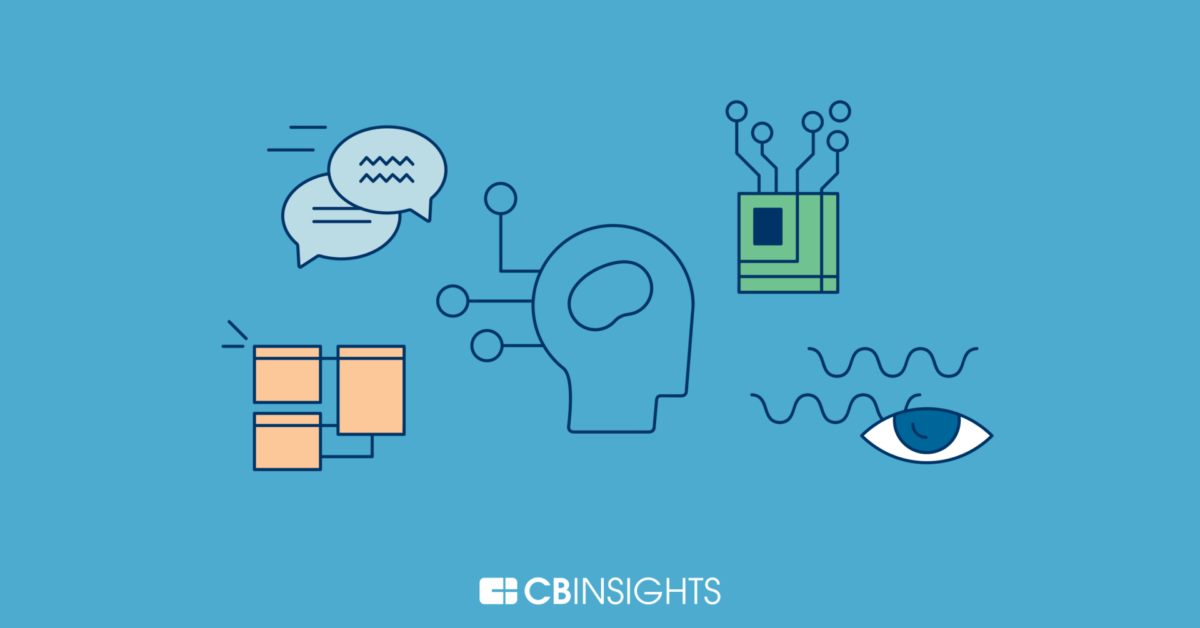 Stay up to date with AI
Top 100 AI Companies
More from CB Insights, the company recently released their fifth annual list of the top 100 AI companies redefining industries. Below are a few key takeaways from the list:
Nearly half of the companies in the list — dubbed "Industrial AI applications" — are working on solutions for 18 different sectors, ranging from retail and consumer goods to legal and gaming.
Many of the remaining vendors are developing business and operational intelligence solutions for more than one core industry (known as "cross-industry AI applications").
Since 2010, the AI 100 2021 cohort has raised over $11.7 billion in equity funding from over 700 investors through 370+ transactions.
The most highly-represented core industry in this cohort is healthcare.
The rapidly expanding MLOps market — which provides software to accelerate the creation and implementation of AI models in enterprises — counts six selected companies among cross-industry applications and deployment tools.
You can find the full list below: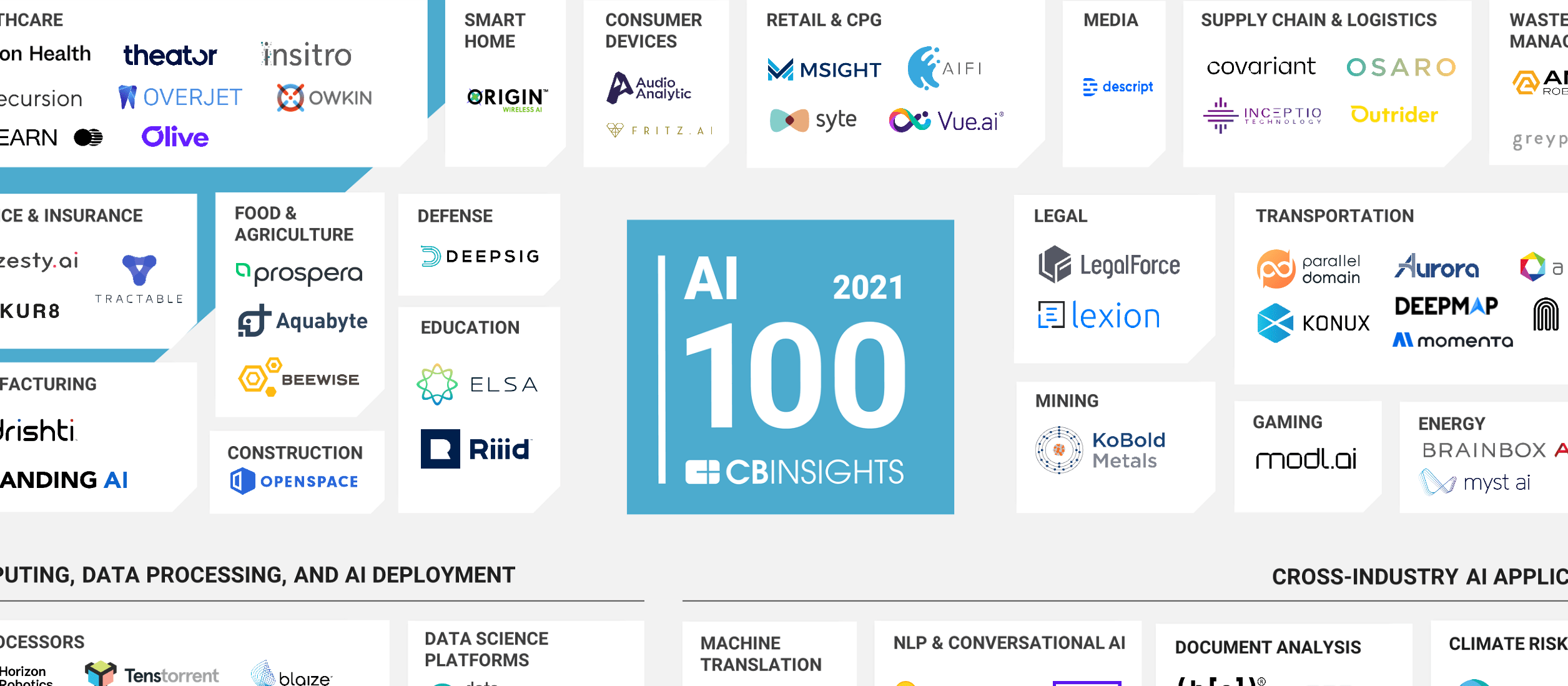 Deep Learning Papers to Read in April
In this article, the deep reinforcement learning PhD student Robert Lange highlights four deep learning papers to read in April. These include:
You can find a useful summary of each paper in the article below:
Huawai Shuts Down AI & Cloud Business Group in Restructuring
After just 14 months, Chinese telecom giant Huawei Technologies is shutting down its core cloud and artificial intelligence business division.
Huawei's internet products and solutions group will handle server and hardware storage operations.
According to the market analyst firm Canalys, Huawei Cloud became China's second-largest cloud services provider in the fourth quarter of 2020, raising its Chinese market share to 17.4%. The carrier network business group, enterprise business group, and customer business group are the company's three main business divisions.
Read the full story:
That's it for this edition of This Week in AI, if you're new to MLQ you can sign up here for future updates.